Burns Brunch: Haggis & Diced Garlic Potatoes with Poached Eggs
---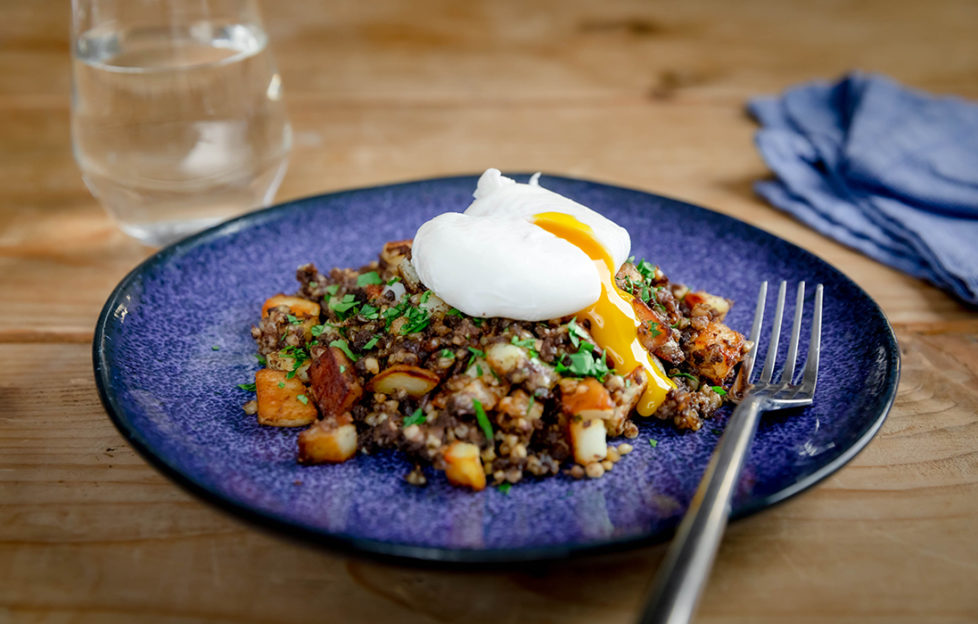 Haggis isn't just for Burns supper, it's also perfect for brunch. This recipe by Gary Maclean, winner of Masterchef: The Professionals, can be whipped up with minimal prep and will be a simple showstopper that the whole family will enjoy.
Preparation time: 15min
Cooking Time: 25min
Serves: 4
Dice the potatoes into roughly 1cm cubes. Place these into a frying pan and fry until golden and crisp.
Next crumble in the haggis and cook until it starts to crisp up. Then add the crushed garlic and cook out for a couple of minutes.
In the meantime it's time to poach your eggs. There are various methods. My advice is to keep it simple with soft boiling water and a touch of vinegar and put each egg into a ramekin to transfer into the water. This will help keep the egg's shape together.
Poach for 3-4min for a perfect runny egg.
The last thing to add is the shredded flat parsley to the haggis hash mix.
Split this mixture between four dishes and then pop a poached egg on top of each serving.