Gok Wan's Easy Gyoza Stir-Fry
---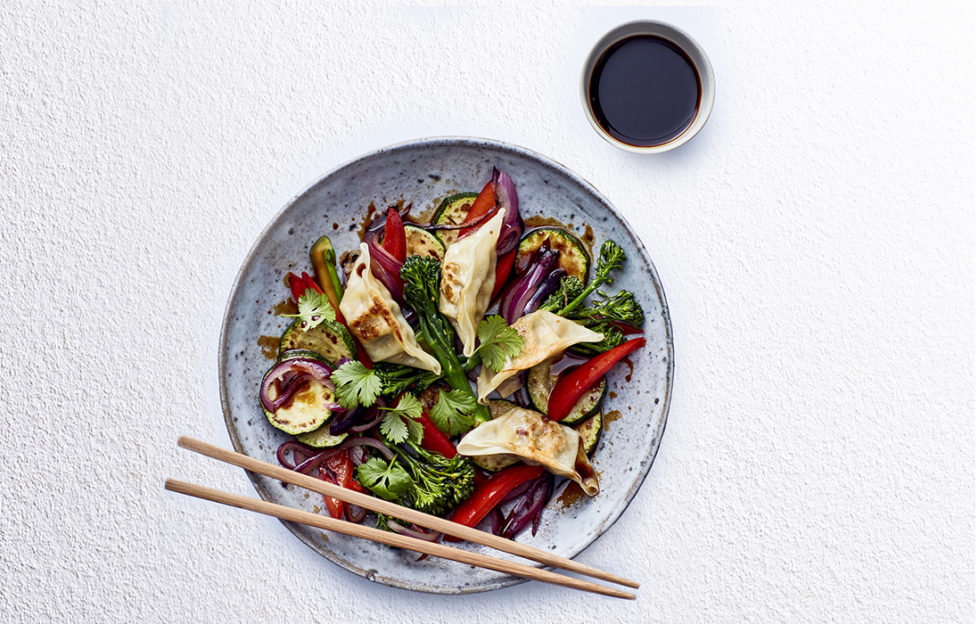 itsu – the Asian-inspired healthy food brand – is working with celebrity chef and fashion icon Gok Wan, who has created this delicious recipe. It's delicious, really easy to make AND healthy – perfect for lunch while  working from home!
Gyoza are a type of dumpling eaten in both China and Japan. Find packs of 20 itsu Vegetable Fusion Gyoza or 12 Chicken Gyoza in supermarket freezers.
Preparation Time: 10min
Cooking Time: 10min
Serves 2
Cut the broccoli in half lengthways. Finely slice the red onion, pepper and courgette.
Pan-fry the gyoza as per pack instructions.
While the gyoza are cooking, put your wok [or another frying pan] on a medium heat and add a glug of olive oil.
Once hot, add the onions and pepper and fry until they start to soften. Then add the broccoli and courgette with a few dashes of soy sauce and fry for a further 5min, stirring frequently.
Once the broccoli is tender, plate up your stir-fry veg and top with the pan-fried gyoza.
Finish with a splash of soy and some fresh herbs.