Update Your Home: Stylish And Sustainable Ways On A Budget!
---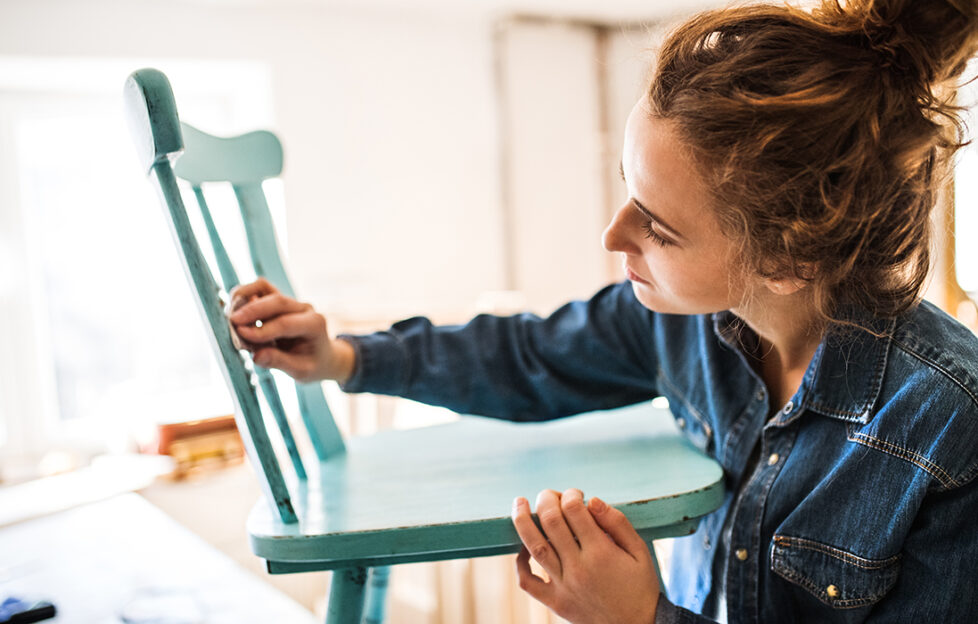 Shutterstock
Our homes are often our pride and joy, but with rising costs, how do you keep your house updated and on trend?
Simple, think sustainable style without costing the earth or your bank account, says Matthew Carrington from The Lighting Superstore.
"Creating an eco-friendly home can be as good for your wallet as it is for the environment," says Matthew Currington, Technical Director of The Lighting Superstore. "Fuel bills are set to rise by another 50%. Implementing more sustainable initiatives should be a top new year's resolution for us all. Our homes are where we spend most of our time, so why not start there? It's easy to make a sustainable statement without sacrificing style."
Check out our top five interior home tips to stay on trend, with sustainable style:
1. Upcycle
Why buy in new, when you can use what you have and update or restore it? Taking old furniture and making it new, is the latest trend in interiors and not only is it good on your bank balance but it's environmentally friendly too. For some it's even turned into a hobby or even a new profession.
Update: Upholster old chairs in new eye-catching fabrics or update a chest of drawers with a fresh coat of bold paint. Check out some of our brilliant My Weekly upcycling craft projects on our website. From updating an old vase to creating a pretty mosaic table.
2. Think Natural
When it comes to being eco-friendly, natural materials such as bamboo and rattan are biodegradable and can help with CO2 in the atmosphere. With a timeless appeal they never go off trend either. Often they can last longer than plastic alternatives too.
Update: Go for natural materials such a wooden tables and bamboo light shades.
3. Fresh Air
Bring the outside in, with a splash of nature around the house. House plants are brilliant not only for their hues of green but also have many health benefits from improving mental wellbeing to reducing stress and lowering blood pressure.
Update: Check out our very own guide to the best plants to make your home healthy. From the air purifying Peacock Plant to removing chemicals with a Peace Lily.
4. Smart Lights
Most of us are great at switching off lights when we're not using them, but with energy bills continuing to rise, adapting our lights is an easy switch. LED bulbs are an obvious choice and they are 80% more energy efficient than conventional bulbs.
Update: Use smart LED power strips and pair with your phone. Ditch standby mode and be in control remotely instead.
5. Treasure Hunt
Gone are the days of rummaging through the bargains at car boot sales. Instead you can access brilliant finds in your local community from the comfort of your own home. Log on to your favourite social forums. From community groups to marketplace on Facebook to shopping on e-Bay.
Update: Keep an eye out on your local online community forums for bargains. Do be quick and if it's a large item of furniture don't forget to measure it first!
(Speaking from experience!)
---
For more home inspiration then don't forget to check out My Weekly's  homes and interiors ideas in Home Comforts with our Home Editor Audrey every single week.
From chic to cosy, bold to florals – the Home Comforts pages have it covered.
Everything to make your house feel like a home!