Harissa Baked Eggs By TV Chef Isaac Carew
---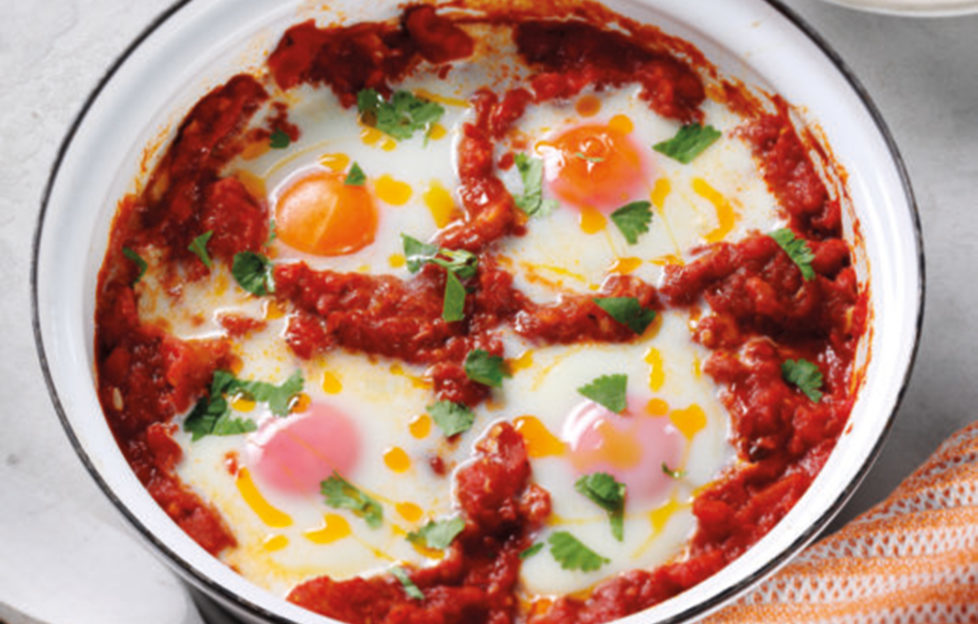 Credit: British Lion Eggs
Isaac Carew started his career as a model, but it's in the kitchen that he's turning heads…
Serves: 4    
Preparation time: 5min   
Cooking time: 15-20min
Add a little oil and garlic to a pan and sauté for 1min.
Add the harissa paste and tinned tomatoes and cook for 5min.
Make four pockets in the sauce and crack eggs into them and cover with a lid.
Place in oven at 200°C, Fan Oven 180°C for 8-10min.
Serve with toasted sourdough bread and garnish with coriander, a spoonful of Greek yogurt and a drizzle of chilli oil.