Easter Simnel Muffins
---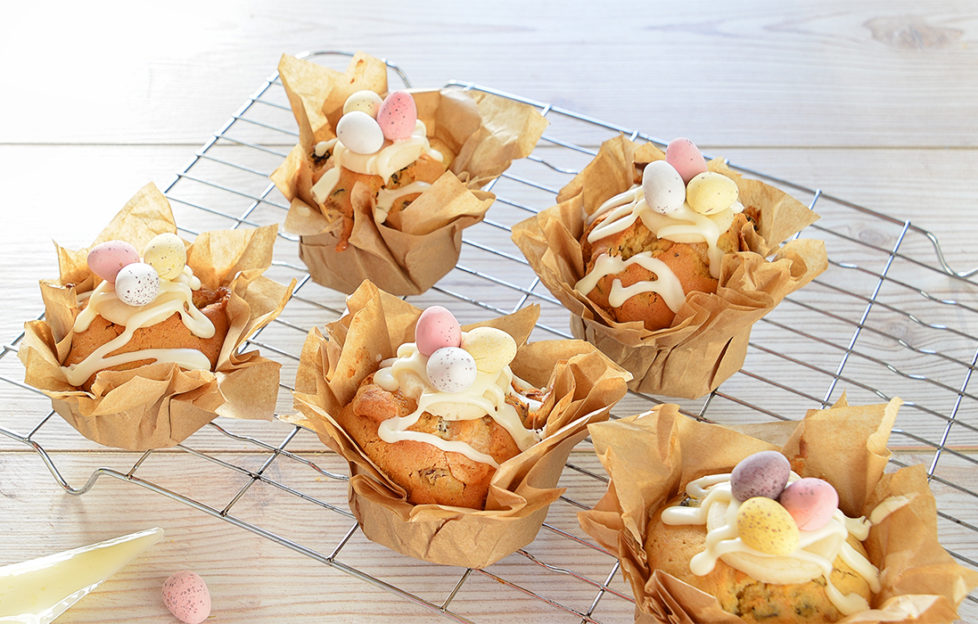 Simnel Cake is an Easter Sunday tradition, but if you don't want to bake a whole cake, these muffins might be the perfect alternative!
Makes: 12
Preparation time: 1hr 15min
Cooking Time: 24-30min
Tip the fruit into a bowl, add the orange zest and juice and leave to soak for 1hr.
Line 12 deep muffin tins with muffin cases. Preheat the oven to 180ºC, Fan Oven 160ºC, GasMark 4.
Beat together the butter, sugar, eggs, flour, mixed spice, nutmeg and milk until light and fluffy, then stir the fruit in well.
Cut 100g of marzipan into small pieces and stir into the cake mix.
Divide the mix evenly between the muffin cases and bake for 25-30min, until risen, golden and firm to touch. Leave to cool.
Beat together the icing sugar and lemon juice to make icing thick enough to coat the back of a wooden spoon.
With the remaining marzipan, make 12 discs to fit on top of each muffin. Stick onto the top of each muffin with a little bit of icing and toast (brown off), either using a blow torch or placing under a hot grill, until golden.
Allow the marzipan to cool then drizzle the icing over the top, add a cluster of eggs and leave to set.
---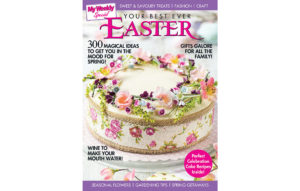 For a showstopping Eater cake, and many more Easter recipes, pick up the latest My Weekly Special, out now!