Mini Eggs Easter Pavlova
---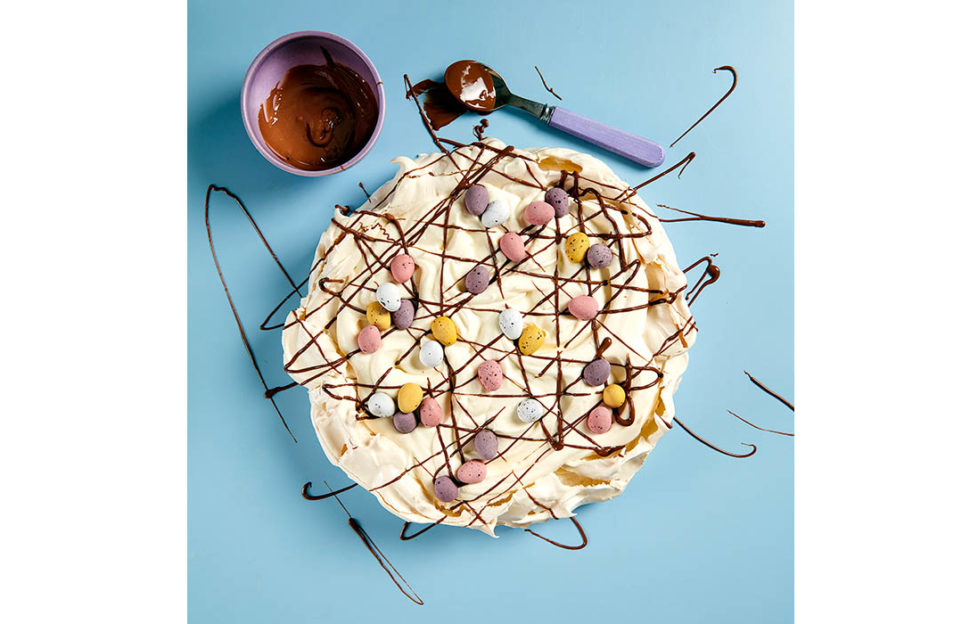 Spoil the family this Easter with a pavlova topped with Cadbury Dairy Milk chocolate and Cadbury Mini Eggs. Taken from the brand new Cadbury Mini Eggs Cookbook, this dessert is just one of 60 recipes you can make for Easter and beyond. The cookbook is available from Amazon – and we have two copies to give away from March 16-22, 2021.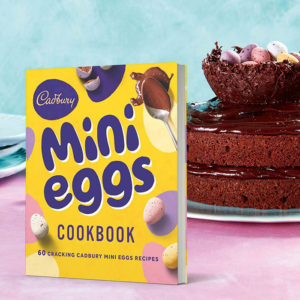 Serves: 10
Preparation time: 25min
Cooking time: 1¼–1½hr
**Warning: choking hazard. Cadbury Mini Eggs are not suitable for children under four.
1. Preheat the oven to 140°C, Fan Oven 120°C, Gas Mark 1. Line a large baking sheet with non-stick baking parchment and draw a 23cm diameter circle on it.
2. Whisk the egg whites in a clean dry bowl until they form stiff peaks. Gradually beat in the sugar a little at a time, until the meringue is stiff and glossy. Whisk in the vinegar, cornflour and vanilla extract.
3. Spoon the meringue on to the circle you have drawn on the baking parchment, swirling it out to the edges and making a slight indent in the middle.
4. Cook the meringue in the preheated oven for 1¼–1½ hours, then turn off the oven, leaving the meringue inside until it is completely cold.
5. Gently remove the baking parchment from the meringue base and place the base on a serving plate.
6. Whip the cream and icing sugar until it stands in stiff peaks, then spread it over the meringue.
7. Melt the chocolate in a bowl in the microwave in 30-second bursts, taking out the bowl and stirring the chocolate between bursts. Alternatively, melt it in a bowl suspended over a pan of gently simmering water.
8. Drizzle the melted chocolate in a zigzag pattern over the top of the pavlova. Decorate the pavlova with the Cadbury Mini Eggs and cut it into slices to serve.