A Wimbledon Strawberry Shortcake Treat!
---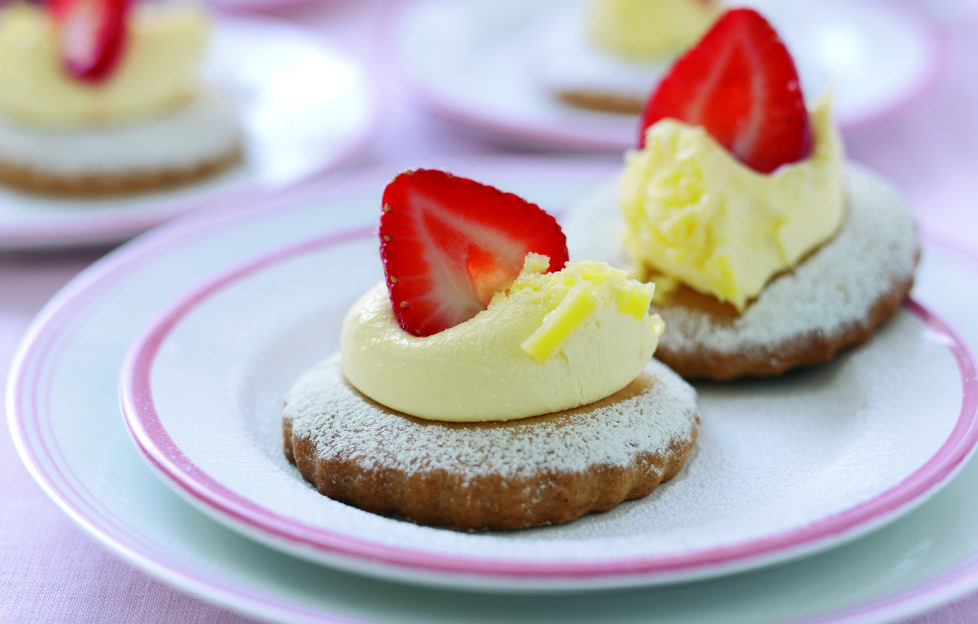 To celebrate the start of the tennis, join the legions of fans with a naughty strawberry treat!
Serves: 8-10
Preparation time: 25min plus cooling time
Cooking time: 18min
Position the oven shelves towards the top of the oven. Preheat the oven to 200°C, Fan Oven 180°C, Gas Mark 6. Lightly grease two baking trays with a little Trex.
Beat the egg and sugar together using a wooden spoon.
Put the Trex into a mixing bowl with 150g flour and the salt. Beat together with a wooden spoon until smooth and creamy. Gradually beat in the egg and sugar mixture. Add the remaining flour and polenta or semolina and mix together to make a smooth dough.
Turn out onto a lightly floured work top and roll out with a floured rolling pin until 5mm thick. Stamp into rounds with a 6cm cutter and transfer to the prepared baking trays.
Bake for 16-18min until light golden brown. Cool for a few minutes on the trays, then transfer to a wire rack to cool completely.
When ready to serve, top the shortcakes with spoonfuls of clotted cream and strawberries, then sprinkle with icing sugar.