Easter Beetroot Chocolate Cupcakes
---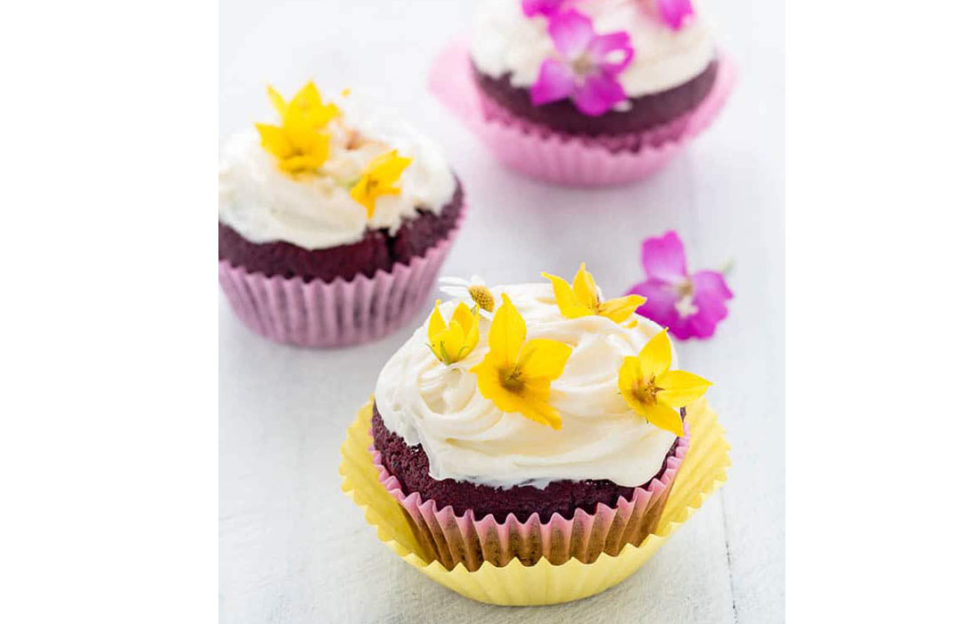 So pretty for Easter, or just a little treat for the family, these cupcakes from food influencer and cooking enthusiast Bintu Hardy, Recipes from a Pantry and Influencer Matchmaker, uses ingredients you'll find in your storecupboard.
Makes: 16 cupcakes
Cooking time: 20-25mins
Preheat the oven to 170°C, Fan Oven 150°C, Gas Mark 2 and line two cupcake trays with 16 cases in total.
Cream together the butter and sugar in a large bowl until light and fluffy. Then whisk in the eggs, one at a time before adding in the beetroot.
Mix together the flour, cocoa, baking powder, cardamom and salt in another bowl.
Add the dry ingredients to the wet ones and mix until well combined.
Pour the cupcake batter into the prepared cases and bake for approximately 20-25min or until a skewer inserted into the cupcakes comes out clean.
Remove the cupcakes from the oven and let cool completely on a wire rack.
For the icing, beat the butter until really soft, then beat in the cream cheese and icing.
Decorate the cooled cupcakes with the cream cheese icing and complete with flowers or toppings of your choice.
---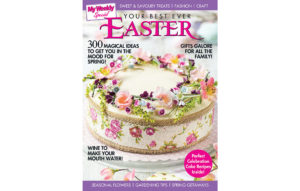 For a showstopping Easter cake, and many more Easter recipes, pick up the latest My Weekly Special, out now!