Host The Best Barbecue Ever!
---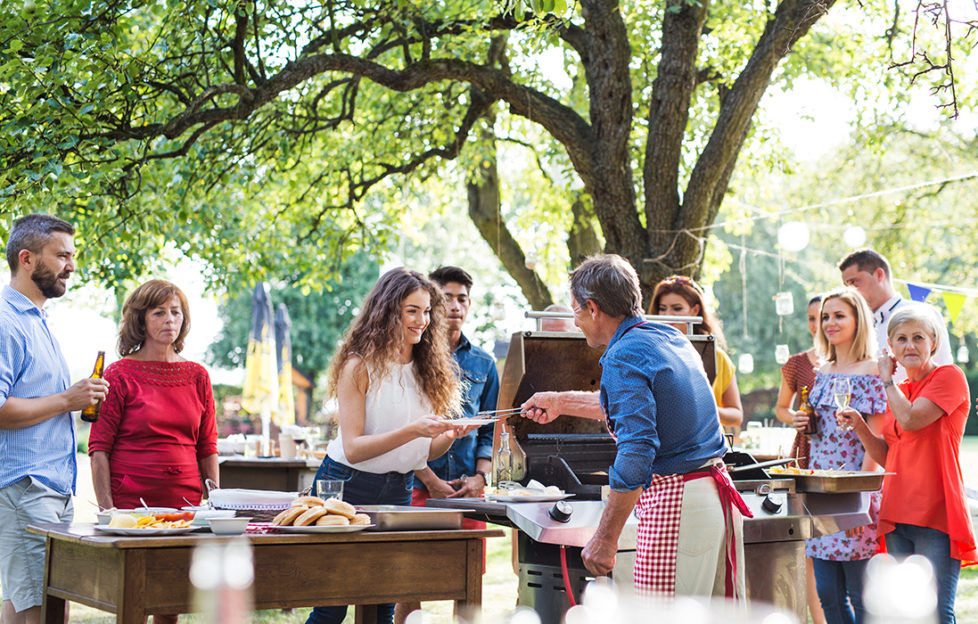 Pic: Istockphoto
You'll want your barbecue get-together to be remembered for all the right reasons, so we asked Flogas, providers of  gas for BBQs, for their top food and cooking safety tips… plus we have some of the most delicious recipes for you to try!
Preparing your food
Stick to the four c's and you won't go far wrong!
Chilling
Always defrost your BBQ food overnight in a fridge, rather than leaving it to defrost at room temperature.
Allow any leftover cooked foods to cool and then store them in a fridge (within a two-hour window).
Don't overfill your fridge – overfilling stops air from circulating properly.
Regularly check the temperature of your fridge with a thermometer. In-built fridge temperature gauges don't always give the correct temperature!
Cooking
When cooking meat, ensure it reaches the right temperature for long enough to kill any bacteria. If in doubt, use a cooking thermometer. As a guide, the inside temperature of beef burgers should be roughly 71°C, sausages should be 65°C, and it's 73°C for chicken.
If you slice into the cooked meat, it should be steaming hot throughout.
None of the cooked meat should look pink when you cut into the thickest part.
All of the juices from the meat should run clear once cooked.
Cleaning
Always clean any utensils, plates and chopping boards before and after cooking.
Don't wash chicken or any other raw meat as splashing water containing harmful bacteria could spread to your food preparation areas.
Cross-contamination
Cross-contamination often occurs when raw food touches or drips onto surfaces. Always use different plates, chopping boards and utensils for raw food and cooked food.
Washing hands in hot soapy water before and after handling food will reduce the risk of cross-contamination.
Ensure that any raw foods are kept separate to food that's ready to eat.
Safety precautions around gas BBQs
Gas barbecues are quick to set up, easy to get going, and and will give you more control over the temperature, meaning food is more likely to be cooked properly before serving. To keep everyone safe, there are a few basic rules when cooking with gas cylinders:
Cylinder safety can vary from brand to brand. Always follow the manufacturer's advice when handling and using BBQ gas cylinders.
If you need to change your gas cylinder, make sure that the tap is properly switched off before you start.
If you think there's the possibility of a leak on the cylinder or pipework, isolate the source and call your cylinder supplier's emergency number immediately.
After you've finished cooking, turn off the gas cylinder first (to ensure that any remaining gas is used), then turn the BBQ off at the controls.
BBQ dos and don'ts…
It may sound obvious, but never barbecue indoors or on balconies.
Be aware of where you are placing your BBQ. Keep it on flat ground as far away from flammable surfaces as possible (this includes sheds, fences, trees and tents).
If there are children or pets nearby, keep them well clear of the cooking area.
Keep a bucket of water or sand nearby in case of an emergency.
After cooking, do not attempt to the move the BBQ until it is cool.
Now it's time to have some fun with food and drinks ideas for all the family!